Frame Material
Extruded Aluminum
Blade Material
Extruded Aluminum
Rectangular Square Shape
Yes
- 45
1/2" x 1/2" x .063 Aluminum Screen (Removable)
- 40
Standard Screen in Removable Frame
- 42
18 x 16 Mesh Aluminum Insect Screen (Removable)
- 43
18 x 16 Mesh Bronze Insect Screen (Removable)
- 44
1/2" x 1/2" x 16 Gauge S.S. Screen (Removable)
- 48
18 x 14 Mesh Stainless Steel Insect Screen
- 32
Multiple Section [No Extra Charges)
- 33
Continuous Line (Hidden Mullions)
- 34
Buck Frame (Requires Flanged Louver)
- 35
Sill Extension (Min. List $40.00)
- 36
Tack-Welded Construction
- 79-A
Heavy Frame (.1 25 Extruded Alum. Frame (8 ga.) - .081 Alum. Blades)
- 89
Sleeve up to 16" deep , .18 ga galv. , Specify depth in comments (Min. list $70)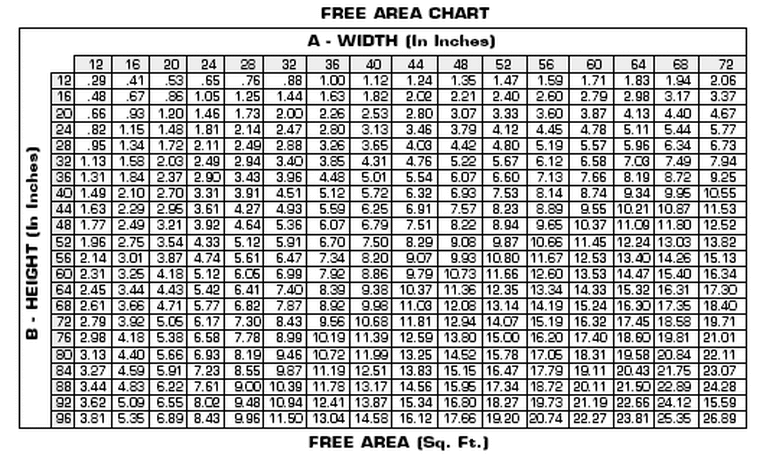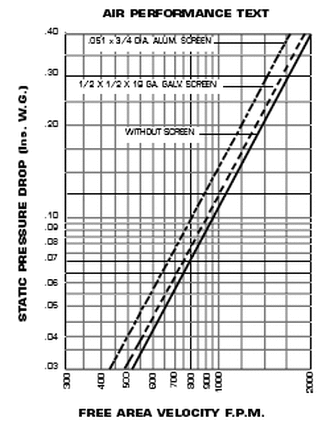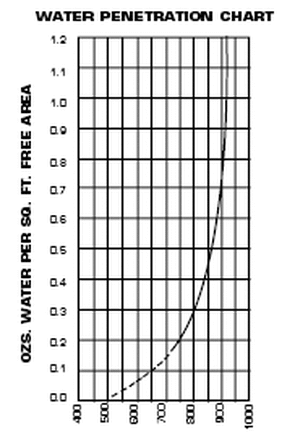 It is possible for moisture to penetrate louvers under adverse atmospheric conditions. For critical applications, drained ductwork or other means of drainage is recommended.

Data shown includes the effect of .051 x 3/4" diamond pattern aluminum birdscreen. Graphs are corrected to standard air density .075 lb. per cubic foot.

RECOMMENDED MAXIMUM INTAKE FREE AREA VELOCITY 475 F.P.M.