Product Category
Louvered Penthouse
Frame Material
Galvanized G-90
Blade Material
Galvanized G-90
Rectangular Square Shape
Yes
- 40
Standard Screen in Removable Frame
- 42
18 x 16 Mesh Aluminum Insect Screen (Removable)
- 86
Aluminum Construction (.063" Aluminum)
- 47
1/2" x 1/2" x 19 Gauge PV C Coated Birdscreen
- 36
Tack-Welded Construction
- 81
16 Gauge Construction
- 88
Paint Grip Material Construction
NOTES
A and B are opening dimensions. Unless otherwise specified, penthouses are made 1/2" undersize.
Refer to form #4252 for louver construction.
Refer to catalog #8000 for roof curb information.
Large units, depending on freight requirements, are shipped knocked down in multiple sections for field assembly.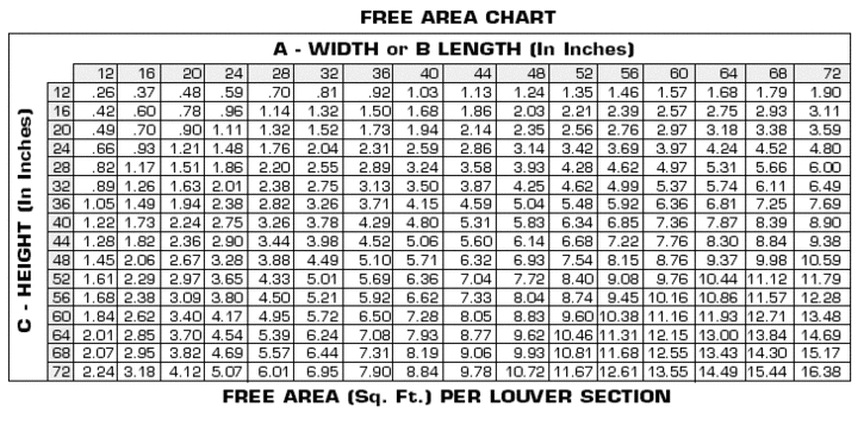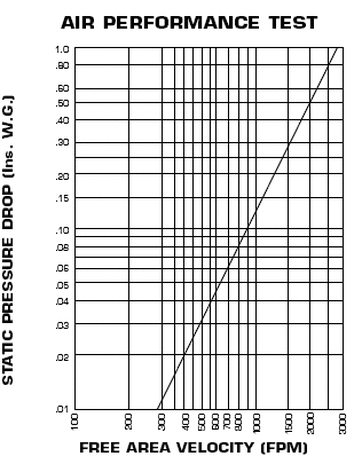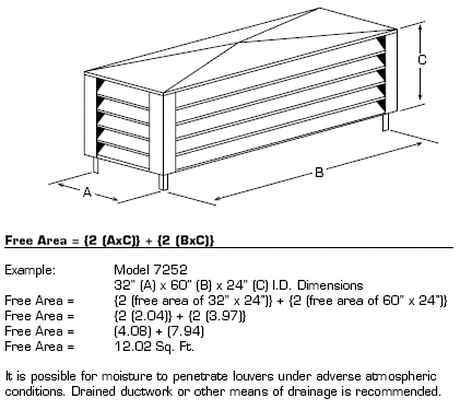 Data shown includes the effect of .051 x 3/4" diamond pattern aluminum birdscreen. Graphs are corrected to standard air density .075 lb. per cubic ft.
RECOMMENDED MAXIMUM INTAKE FREE AREA VELOCITY 950 F.P.M.