Product Category
Louvered Penthouse
Frame Material
Extruded Aluminum
Blade Material
Extruded Aluminum
Rectangular Square Shape
Yes
- 45
1/2" x 1/2" x .063 Aluminum Screen (Removable)
- 40
Standard Screen in Removable Frame
- 42
18 x 16 Mesh Aluminum Insect Screen (Removable)
- 47
1/2" x 1/2" x 19 Gauge PV C Coated Birdscreen
NOTES
A and B are opening dimensions. Unless otherwise specified, penthouses are made 1/2" undersize
Refer to form #2760 for louver construction.
Refer to catalog #8000 for roof curb information.
Large units, depending on freight requirements, are shipped knocked down in multiple sections for field assembly.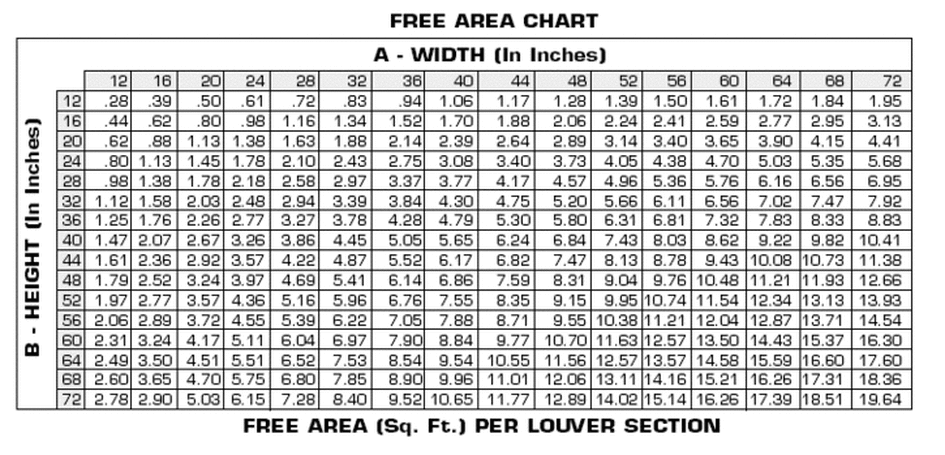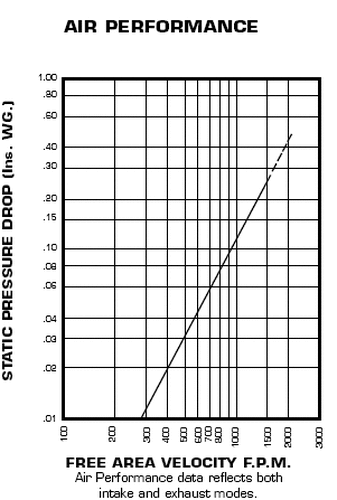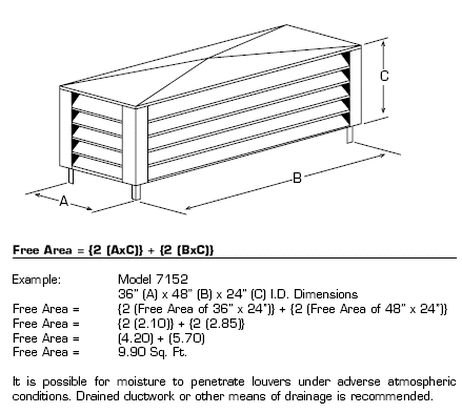 Data shown does not include birdscreen. Graphs are corrected to standard air density .075 lb. per cubic foot.
RECOMMENDED MAXIMUM INTAKE FREE AREA VELOCITY 650 F.P.M.