Frame Material
Galvanized G-90
Blade Material
Galvanized G-90
Rectangular Square Shape
Yes
- 46
3/4" Expanded Aluminum Birdscreen (Removable)
- 45
1/2" x 1/2" x .063 Aluminum Screen (Removable)
- 40
Standard Screen in Removable Frame
- 41
1/2" x 1/2" 16 Gauge Galv. Screen (Removable)
- 87
304 Stainless Steel Construction
- 42
18 x 16 Mesh Aluminum Insect Screen (Removable)
- 43
18 x 16 Mesh Bronze Insect Screen (Removable)
- 86
Aluminum Construction (.063" Aluminum)
- 44
1/2" x 1/2" x 16 Gauge S.S. Screen (Removable)
- 47
1/2" x 1/2" x 19 Gauge PV C Coated Birdscreen
- 89G
Sleeve, up to 16" deep , 18 Ga Galv., Speciify ( MIn. List $75)
- 48
18 x 14 Mesh Stainless Steel Insect Screen
- 33
Continuous Line (Hidden Mullions)
- 34
Buck Frame (Requires Flanged Louver)
- 35
Sill Extension (Min. List $40.00)
- 36
Tack-Welded Construction
- 37
Riveted and Welded Construction
- 81
16 Gauge Construction
- 82
14 Gauge Construction
- 83
12 Gauge Construction (Requires Option #36)
- 88
Paint Grip Material Construction

Vent Products certifies that Model 4400 louver shown herein is licensed to bear the AMCA Seal. The ratings shown are based on tests and procedures performed in accordance with AMCA Publication 511 and comply with the requirements of the AMCA Certified Ratings Program.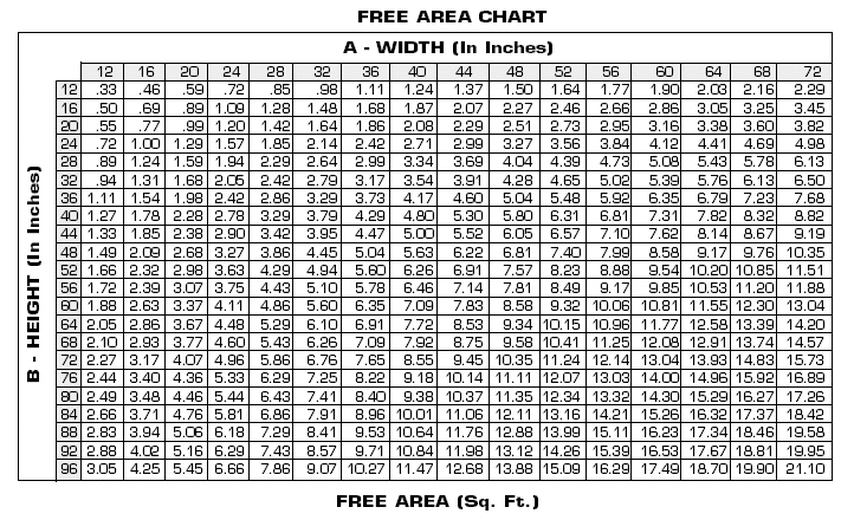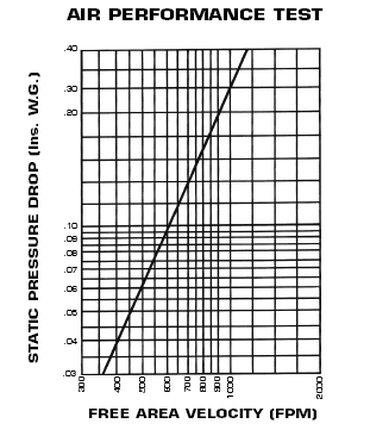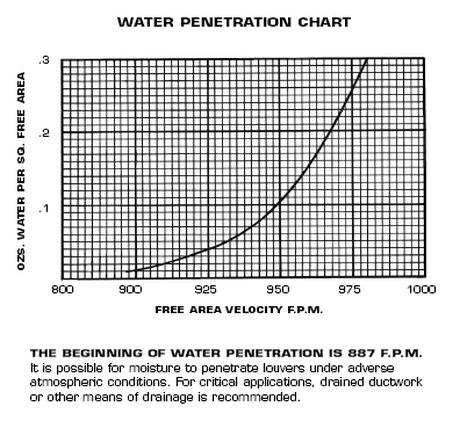 TEST UNIT SIZE: 48" X 48" (15. Min. Duration)
Data shown does not include the effect of a 1/2" x 1/2" x 19 ga. galvanized birdscreen. Graphs are corrected to standard air density .075 lb. per cubic foot.
RECOMMENDED MAXIMUM INTAKE FREE AREA VELOCITY 750 F.P.M.