Frame Material
Extruded Aluminum
Actuator Location
In Airstream
Blade Material
Extruded Aluminum
Blade Orientation
Parallel
Control Type
Motorized or Manual
Rectangular Square Shape
Yes
- 45
1/2" x 1/2" x .063 Aluminum Screen (Removable)
- 40
Standard Screen in Removable Frame
- 42
18 x 16 Mesh Aluminum Insect Screen (Removable)
- 43
18 x 16 Mesh Bronze Insect Screen (Removable)
- 44
1/2" x 1/2" x 16 Gauge S.S. Screen (Removable)
- 47
1/2" x 1/2" x 19 Gauge PV C Coated Birdscreen
- 32
Multiple Section [No Extra Charges)
- 34
Buck Frame (Requires Flanged Louver)
- 35
Sill Extension (Min. List $40.00)
- 89
Sleeve up to 16" deep , .18 ga galv. , Specify depth in comments (Min. list $70)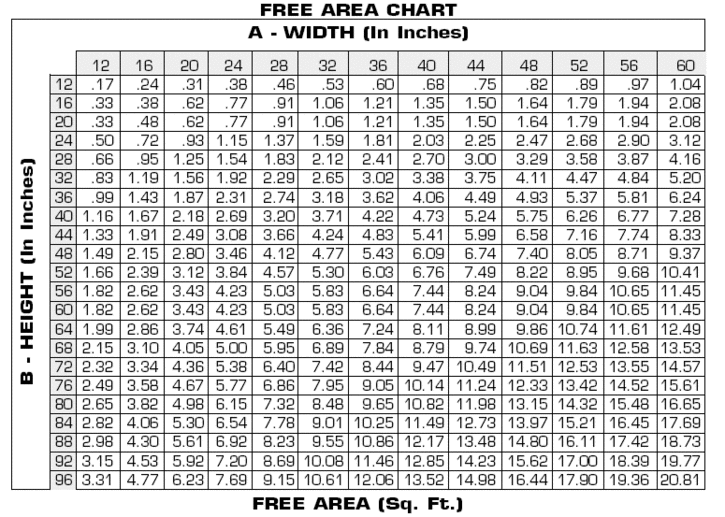 Vent Products certifies that the Model 2000 Louver shown herein is licensed to bear the AMCA Seal. The ratings shown are based on tests and procedures performed in accordance with AMCA Publication 511 and comply with the requirements of the AMCA Certified Ratings Program for air performance and water penetration ratings.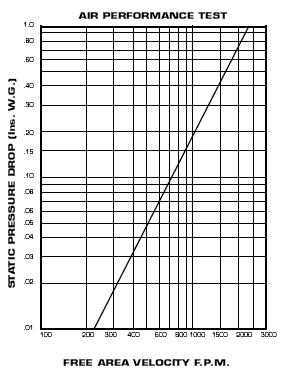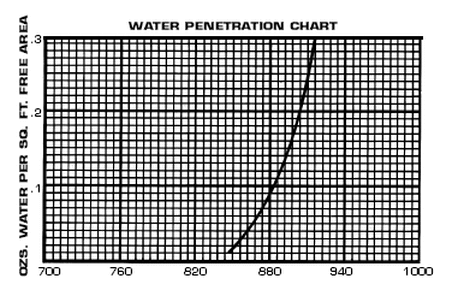 THE BEGINNING OF WATER PENETRATION IS 847 R.P.M.
It is possible for moisture to penetrate louvers under adverse atmospheric conditions. For critical applications, drained ductwork or other means of drainage is recommended.
TEST UNIT SIZE 48" X 48" (15 Min. Duration)
Data shown includes the effect of .051 x 3/4" diamond pattern aluminum birdscreen. Graphs are corrected to standard air density .075 lb. per cubic foot.
RECOMMENDED MAXIMUM INTAKE FREE AREA VELOCITY 800 F.P.M